thrivist /THrīv/ + /ist/
(noun): one who thrives
You're either thriving... or you're not.
We are an online school dedicated to becoming the one-stop shop for you to
thrive
. We are committed to creating and continuously improving a community and courses to help you earn that much needed "degree in yourself"-- so you can build a clear and purpose-drive career path and pursue your dreams with confidence.
Our story
From stuck to unstoppable.
Hey there, I'm the CEO and Founder of
Thrivist
, Tracy Timm.
In late 2014, I had a question-- how could a girl who had checked EVERY possible "box" in her youth somehow wind up with ZERO clarity in her adult career?
Short answer-- While I had a degree in psychology, what I was lacking was a degree in MYSELF.
Since then, my growing team of ThriveGuides and I have been dedicating our work to helping our clients achieve clarity, confidence, and conviction in their lives, most especially in their careers.
We do that by building community and creating programs that teach our students how to know themselves so well that they can make clear and confident decisions no matter the external circumstances. We help them discover work they love so they can build thrive-worthy lives.
If you're ready to thrive in your career and in life,
check out what we have to offer
.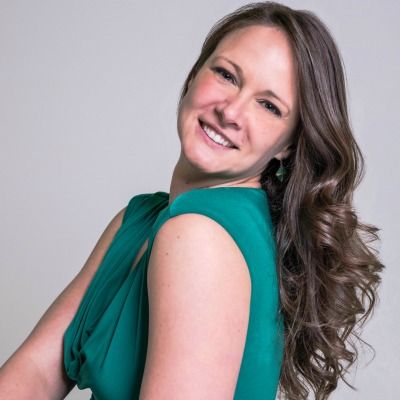 How can we help you thrive?
Our company goals are to help you unlock your purpose and unleash your potential. How we accomplish that is up to you!
Clarity Courses
We've successfully coached hundreds of professionals through our proven programs. Check out our next cohort to see if our career clarity program is right for you.
Thrivist Membership
There's no better place to thrive than around other people who are like-minded and seeking positive change. Check out our membership site to learn more about what we offer.
One-on-One Calls
Not sure which solutions will work the best for your unique situation? Our team of ThrivieGuides host daily "clarity calls" to help you find the right fit. Book one today.
Our Thriveguides
Meet Our Team
Priscilla Knapp
Chief of Celebrating Client Wins
Priscilla Knapp facilitates our courses and builds amazing new resources for our clients. She has acted in a Shakespeare company, mastered the art of macramé, cherishes her role as wife and mother to two young girls.
(Holding space for our next
incredible team member!)
Ready to learn more?
Book your FREE 25-minute clarity call to talk about your professional journey and learn more about our courses and community.
Don't just take our word for it...
Check out this amazing feedback from people like you!
"I've never been this happy. Without you, I don't know if I would have ever come to this place where I am so incredibly happy!"
Chelsay, Phoenix, AZ
"You gave me the best clarity I have ever had on what I want to do. Feel more motivated and focused on making my career into what I want."
Jordan, Charlotte, NC
"This program gave me the ability to engage in the process of finding the right position. This was the highlight of my decade!"
Megan, Bay Area, CA
"Don't ask what the world needs. Ask what makes you come alive, and go do it. Because what the world needs is people who have come alive."
— Howard Thurman
+40% Discount Offer!
Are you struggling with confidence?

Want a program to help you feel more confident in yourself and your decisions?

Use code "POPUP" to save +40% on our mini-program "Reclaim Your Confidence"
Nah, discounts aren't my thing...
Created with