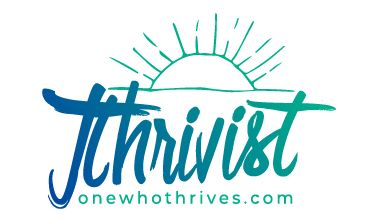 "I was more stuck than a car in a Denver snowstorm. Now, I know exactly where my personality adds the most value so I can succeed doing what I actually like."
-Libby L, Denver, CO
Today is one of my favorite days as a business owner and clarity specialist-- CELEBRATION day! Please join me in celebrating the successful journey of one of our #thrivist grads, Libby L, from Denver, CO.


In just 10 weeks, Libby was able to accomplish a life-changing transformation and go from stuck to unstoppable in her career.

My favorite moments from the video:
2:15: How Libby got "more stuck than a car in a Denver snow storm"
6;40: The #1 barrier holding Libby back in her career
7:30: How Libby got over the "I have to do this myself" obstacle
9:50: Libby's first major breakthrough in the clarity program
13:00: How Libby learned about her personality and it's strengths
15:45: How Libby started to set boundaries that served her personality
19:40: Libby's best piece of advice if you're wanting more clarity
24:20: Libby's "kairos" moment of clarity and certainty
28:00: Libby's greatest insight for people who don't want to waste time
"This is the clarity I was wanting-- I know where I can have the most impact and receive the most value." -Libby
Looking for results like Libby?
We have THREE amazing programs for you to chose from:
Self-Paced Program
Take yourself through all the videos and exercises at your own pace and timing.
1-1 Program
Work with one of our certified ThriveGuides in a 6-week dedicated program.
Cohort-Based Program
Join a group of your peers and both of our TG's in a 10-week dedicated program.
All of our programs come with LIFETIME ACCESS to our digital materials

AND a 2-week money-back guarantee!

Still have questions?
Book your FREE Clarity Call NOW!
+40% Discount Offer!
Are you struggling with confidence?

Want a program to help you feel more confident in yourself and your decisions?

Use code "POPUP" to save +40% on our mini-program "Reclaim Your Confidence"
Nah, discounts aren't my thing...
Created with