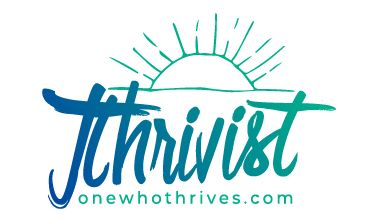 "I was scared and completely lacked confidence. I was stuck in a vicious cycle and wanted to get out of it."
-Sarah B, Houston, TX
Today is one of my favorite days as a business owner and clarity specialist-- CELEBRATION day! Please join me in celebrating the successful journey of one of our #thrivist grads, Sarah B, from Houston, TX.


In just 7 weeks, Sarah was able to accomplish a life-changing transformation and go from stuck to unstoppable in her career.

My favorite moments from the video:
1:30: How Sarah got stuck in a "culture of overwork"
4:05: All the tactics Sarah tried (that didn't work) to find her dream job
6:55: Sarah BLOWS MY MIND with her feedback about our 1st conversation
9:55: Sarah's decision-making process to find clarity
12:00: The first person epiphany Sarah had that brought her confidence back
13:55 : How Sarah landed her dream job in just SEVEN WEEKS
15:15: How Sarah gained so much clarity she SKIPPED making a pro/con list
16:50: My answer to the "nay-sayers" out there who don't believe this
19:30: Sarah's cat climbs the room divider behind her (seriously, amazing)
21:21: How to get in touch with us to find more clarity for yourself
"My cheeks hurt from smiling so much. " -Sarah
Looking for results like Sarah?
We have THREE amazing "Discover" program options:
Basic Program
Take yourself through all the videos and exercises at your own pace and timing.
Deluxe Program
Take yourself through all the videos and exercises AND get a la carte access to a coach.
VIP Program
Work through the materials with a dedicated coach 1-on-1 for even faster results.
All of our programs come with LIFETIME ACCESS to our digital materials

AND a 2-week money-back guarantee!

Still have questions?
Book your FREE Clarity Call NOW!
+40% Discount Offer!
Are you struggling with confidence?

Want a program to help you feel more confident in yourself and your decisions?

Use code "POPUP" to save +40% on our mini-program "Reclaim Your Confidence"
Nah, discounts aren't my thing...
Created with