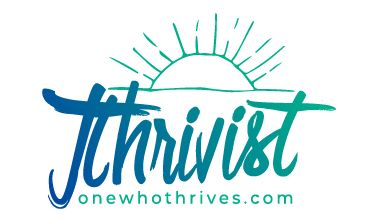 "My confidence prior to this program was at an all time low." -Stacey, Chicago, IL
Today is one of my favorite days as a business owner and clarity specialist-- graduation day! Please join me in celebrating the successful journey of our newest #thrivist, Stacey from Chicago, IL.
In just 30 days, Stacey was able to accomplish a life-changing transformation and go from stuck to unstoppable in her career.

When we first spoke, Stacey was frustrated. She was spending hundreds of hours at her desk, scrolling job boards, watching videos about job search, and listening to interview questions. She was "working" LinkedIn like crazy, but questioning whether or not that was her best strategy.

A few minutes later, we got to the real root of Stacey's career search "rut"-- her lack of actually clarity!

Every person she contacted on LinkedIn would ask her the exact same question: "What are you looking for?" When she kept giving generic answers like "helping people" or "working with teams" she kept getting the same response: "Good luck! I'll keep you in mind."

Because Stacey didn't know exactly what she wanted to do in her own mind, she struggled to ignite a network of people who desperately wanted to help her, but honestly didn't know how.

Cut to today, and Stacey is a QUEEN of clarity! She knows exactly what she wants, exactly why she wants it, and maybe most importantly, exactly what she will say NO to when no is the right answer. She's able to cut through the distractions, stop wasting time, and get to her ideal roles faster and with more ease than ever.

Stacey began our career clarity program saying she was a 3/10 in professional confidence. Today, she is a proud 10/10.

Don't just take my word for it... check out Stacey's post-program survey to see how far she was able to come in such a short time: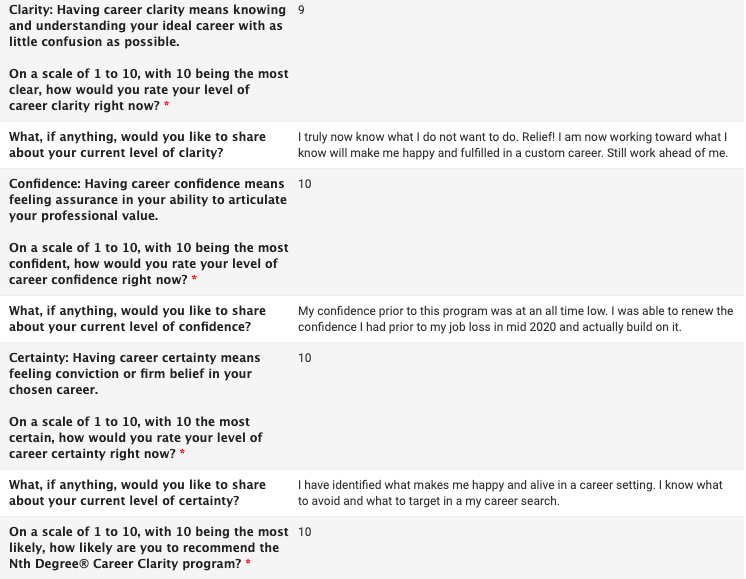 Looking for results like Stacey's? We're starting our next program cohort on May 24th. If you're finally ready to trade confusion for confidence, then check out this
life-changing program here
.
+40% Discount Offer!
Are you struggling with confidence?

Want a program to help you feel more confident in yourself and your decisions?

Use code "POPUP" to save +40% on our mini-program "Reclaim Your Confidence"
Nah, discounts aren't my thing...
Created with