Welcome to your FREE Training:
"Stuck to Unstoppable"
Discover your ideal career so you can love what you do AND get paid what you're worth.
As Seen In: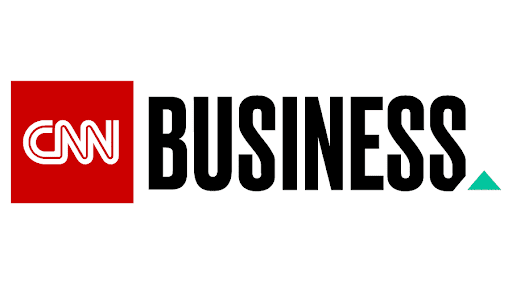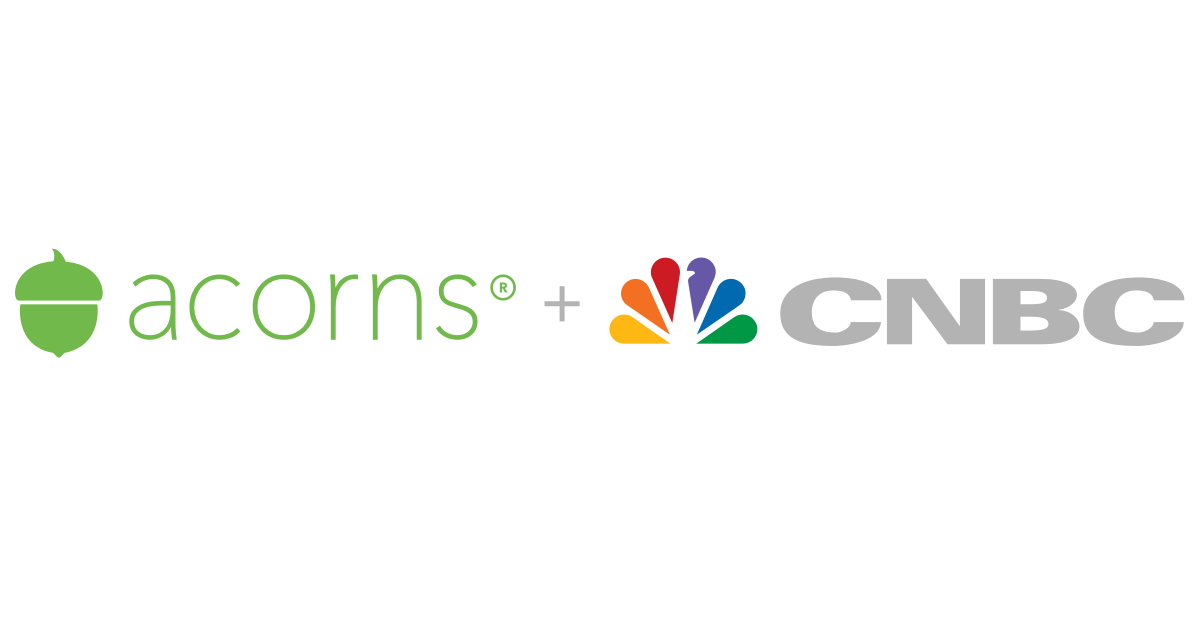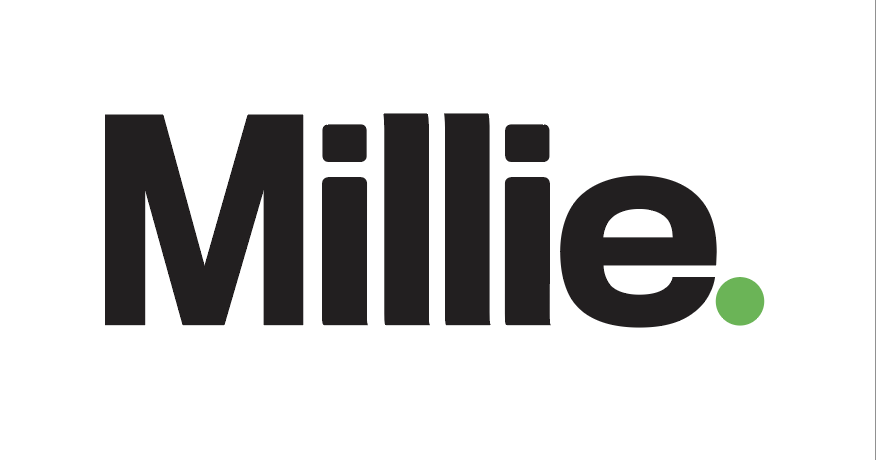 What if you could live your values, be 100% yourself, leverage your skills, and love what you do... all at the same time?
We will help you unlock your professional purpose and unleash your inner potential so you can excel in your career with finances AND fulfillment.
What if your career path had...
#Clarity | #Confidence | #Certainty | #Conviction
How would you feel?

Would you be able to sleep better at night? Would you have less stress and anxiety?
Would you show up differently in your relationships? Would you be more fun to be around?

It's easy to forget the impact your career has on the rest of your life.

But imagine the transformation you could achieve if you finally had career clarity...
Take a look at what a few of our students accomplisheD!
"I felt stuck and completely unsure of what I wanted to do with my life and career.
[This program] gave me the best clarity I have ever had on what I want to do. Feel more motivated to, and focused on being action oriented and making my career into what I want."
"I felt stuck in my career. I had a job I was not passionate about in an industry that was sucking the soul out of me.
I have mastered my core values and am able to talk with confidence about what my next steps in my career are. I have grown my network and have achieved a toolkit for how to continue this success and grow it even further."
With help from the structured process within "Discover," Jordan and Rachel were able to find more clarity than ever before.
Maybe you're thinking, "Great for them... but what about me?!"

We completely understand.

Everyone who works here at Thrivist, including our Founder Tracy Timm, was exactly where you are right now-- feeling stuck, confused, overwhelmed, nervous, and utterly without clarity. And it's not exactly surprising why we ended up that way.

In high school, then again in college, we're encouraged to succeed within a system that functions nothing like The Real World. We get used to sorted our successes and failures along the linear spectrum from grades of A to F and if we're able to accomplish that small feat, we move on to the next step.

Then we graduate into a world that doesn't behave the way we've been trained.There are no more A's. There are no more semesters. There are no more grade levels. There is just the expanse of our career from now until "retirement" and the terrifying idea that we may never love the work we do despite all that hard work from our youth.

The truth: We're never actually taught how to "succeed" in the working world-- we're expecting to figure it out as we go.

But here at Thrivist we think there's a better way....

You CAN Trade Stuck for Unstoppable
Structured Approach
v.
Trial and Error
Tired of repeating the same mistakes over and over in your career? Wish there was a better way than simply hoping your next job is better than the last?

In "Discover," we use a proven, step-by-step clarity method to help you find your ideal role without playing trial and error with your career.
Commit to You
v.
Making Sacrifices
Tired of missing out on the moments that actually matter? Wish there was a better way than continuing to make sacrifices to progress in a career you don't really love?

In "Discover," we teach you how to craft a list of non-negotiables that you can actually have so you can work hard and still show up for the meaningful moments in life.
Engage Humans
v.
Scroll Job Boards
Tired of endlessly scrolling job boards only to feel anxious and underwhelmed? Wish there was a better way to identify your dream job that was faster and easier?

In "Discover," we help you create a career "pitch" that you can share with actual human beings so you can locate your ideal role and get hired faster.
Take Action Now
v.
Waiting For Success
Tired of waiting for the feeling of success that may never arrive? Wish there was a better way to navigate to the career you want and unleash your greatest potential?

In "Discover," we guide you through the exact actions you can take now that will yield the real results of knowing what you want and having a plan to achieve it.
So, what does it take to find work you love that pays what you're worth?
#1: Get honest about what matters the most to you.
Priscilla was committed to spending $70,000 on tuition and 10 years of her life to make a career change.

In just THREE WEEKS in our program, she realized that she would be sacrificing some of the most important items in her life if she took that route. Just a few short weeks later, we defined a NICHE she loved that also allowed her to honor her highest values.
Watch Priscilla K. from
Dallas, TX
"This program, The Nth Degree®, saved me 10 years and $70k AND helped me find a career I LOVE in just 6 weeks!" -Priscilla

#2: Commit to being the best version of yourself.
Nichole was exhausted and tired of turning herself inside out to find the demands of her work environment.

In just EIGHT WEEKS in our program, she identified the job of her dreams. She discovered a career that is personally meaningful and allows her to make an impact on the world in a way that best utilizes her talents and skills AND make great money at the same time.
Watch Nichole G. from
Seattle, WA
"I'm doing my SOUL's work!" -Nichole G.

#3: Identify the best combination of your skills and talents.
Patrick was in a conundrum-- on the one had he really enjoyed the subject of his work (engineering) but on the other hand he disliked almost everything about his working situation..

In just FIVE WEEKS in our program, by systematically looking at every component of his career and comparing each one with his values, skills, and personality, we were able to find the right environment for Patrick to apply his love of engineering (and earn a $12k raise in the process!).
Watch Patrick M. from
Kansas City, MO

"Working with you helped totally transform me from burnt out to looking forward to work every day." -Patrick M.

Are you ready to go from stuck to unstoppable?
Our Founder and CEO, Tracy Timm, will teach you everything she's learned in the last 10 years about finding work you love that pays what you're worth.
I'll teach you everything I know about finding clarity.
I'm so excited you're here... because I'm sure you've been looking for a solution for a while!

Several years ago, I was sitting in your seat. I started my career on Wall Street, which looked amazing on paper but left me feeling empty and isolated. It wasn't bad work-- it just wasn't my work.

The only thing that kept me at that job for over two years was the crippling lack of clarity I felt about what I would do instead...

One day, after years of frustration, I decided that my life-- my purpose-- was more important than any fear I felt about leaving. So, I packed up my life and began my journey to clarity.

Nearly 10 years later, I can tell you one thing for certain: Your ideal life is not going to fall into your lap or jump out of the computer screen at you. You have to take proactive steps to find it and make it your reality!

That's why I created our trademarked clarity methodology and built the "Discover Career Clarity" program along with my amazing team-- to help you go through a proven process to finally get clarity, now and for the rest of your life!
Ready to finally "own" your career path?
Meet Megan M. from
San Francisco, CA
"This was the highlight of my decade!" -Megan

When we first spoke, Megan admitted to a life-long bad habit that was negatively impacting her career-- not taking responsibility for every single step along her path. We taught her how to take ownership of her career by deeply understanding her highest professional value. She was able to land a gig, on her own terms, just SIX WEEKS working together.
Introducing: Discover Career Clarity
The proven, trademarked, digital program to find your ideal career (guaranteed).
There are 10 core modules standing between you (stuck) and future you (unstoppable)!

Each module's lesson builds on the previous lesson, so every time you log in you're sure it's time well-spent.

Check out our proven lessons here:
Module 1: Minding Your Life
Get clear on where you are, right now.
In Module 1, we will begin by teaching you the right mindset for gaining the most from this program and we will complete our first programmatic exercise: The Life Audit.

The importance of mindset cannot be stressed enough-- without openness, growth, and positivity no amount of instruction will have the desired effect. Once we prime your mindset, we'll move on to the first of many powerful exercises in this program. The Life Audit is a chance for you to get crystal clear on where you are in your life right now by objectively recording what's working and what's missing.

At the end of this lesson, you'll know your Foundational Five-- the components of your life that will sustain your growth and progress throughout the rest of the program.
Module 2: Determining Your Values
Discover what matters to you the most
In Module 2, we will focus on one of the most foundational components of the entire course: your core values.

Knowing and committing to your core values is key when it comes to building a life and a career that you love. If we haven't taken the time to define and commit to the major components of our lives that are non-negotiably important to our happiness and wellbeing, then we risk having our decisions dictated by the emotions and distractions of the day.

At the end of this lesson, you will know exactly what matters to you the most and how to craft a career that never requires you to sacrifice the most important components of your life.
Module 3: Revealing Your Gifts Part 1
Begin to understand your particular personality
In Module 3, we will move on to the second core concept in your pursuit for career clarity: your "nature".

For many people, seeing the natural gifts and abilities in others is surprisingly easy, but when it comes to pinpointing those traits within themselves, they find that level of self-awareness nearly impossible. That's why we're going to begin this week by exploring your nature together so you can get the objective perspective you need to both be aware of and be able to apply your natural gifts to your ideal career.

At the end of this lesson, you will have a first draft of your self-reported "nature" and you'll begin taking assessments to expand your view of your gifts
Module 4: Revealing Your Gifts Part 2
apply your set of talents to define a work environment
In Module 4, we will continue our focus on your nature by taking a deep dive into the results of your assessments and other awareness-driven exercises.

When it comes to your nature, it's one thing to know a fact about yourself. It's another thing entirely to know what that fact means in relation to your ideal working situation. So, we're going to dissect the results of your assessments and other exercises not just at the surface level of knowing those facts but at the deeper level of applying that information to your ideal career.

At the end of this lesson, you'll have a more robust sense of your natural value and how those factors apply to your career.
Module 5: Examining Your Experiences
mine your life to find relatable knowledge and skills
In Module 5, we will transition to the third and final core concept in your search for clarity: your "nurture".

If your "nature" accounts for your natural abilities and tendencies, then your "nurture" encompasses everything else. This includes the knowledge, skills, and expertise born of your collective experiences over time. We will adopt a "nothing is wasted mindset" and begin our search for your transferable skills by looking back at your educational and extracurricular experiences.

At the end of this lesson, you will know the professional value you can draw from your formal and informal education as well as your other relevant life experiences, even if these occurred outside of the work environment.
Module 6: Leveraging Your Work

draw all the value out of your previous roles
In Module 6, we will continue our focus on "nurture" by exploring all of your previous work experiences and "mining" those roles for their respective value in your future career.

During this week especially, it will be important to keep a "nothing is wasted, unless I waste it" mindset, because you may be digging into roles and jobs from your past that you'd prefer not to revisit. We believe that there is value to be gained for every experience, even the negative ones, which is why we dedicate an entire week to your work history.

At the end of this lesson, you will know exactly what you want (and don't want!) to bring with you from your past as you move toward your ideal career future.
Module 7: Achieving Your Vision
create a set of non-negotiables for sustainable success
In Module 7, we start to bring all of the puzzle pieces together by casting a vision for your ideal life and setting the commitments necessary to turn that vision into your professional reality.

Part of thriving is knowing exactly how your ideal job both fits into and facilitates your life on a grander scale. By beginning with the big picture and creating a vision for your life overall, you can be clear about the role that your career has to play in that picture.

At the end of this lesson, you will have a clear vision as well as important commitments that will ensure you have the best chance of reaching your goals and creating the life of your dreams.
Module 8: Crafting Your Career

Put all the pieces together to identify your ideal place
In Module 8, we will finally reach the overall goal of this course: creating a list of the components of your career which will allow you to thrive.

Crafting your ideal career is no small feat, but it will be so much easier because of all the leg work you've put in so far. We will take your insights from Modules 1-6 and the vision and commitments you created in Module 7 and apply them to the core components of a career that will bring out the best in you.

At the end of this lesson, you will finally know exactly what you want to do and all of the conditions necessary for you to thrive in your career.
Module 9: Articulating Your Value
learn to speak powerfully about your ideal career
In Module 9, we will transition to the final core element of this course: teaching you to articulate your vision for your career and your value as a professional.

It's one thing to know your ideal career (yay!)-- it's quite another thing to be able to describe that vision with clarity and accuracy. We will teach you our proven "pitch process" so you can have a plan for exactly what you need to say when you need to say it. Whether you're doing information interviews or actually interviewing, this exercise will prepare you to answer any question about your vision with confidence.

At the end of this lesson, you'll have a unique and personalized pitch to share with your network.
Module 10: Planning for Action

create a custom plan of action to find your ideal role
In Module 10, we will wrap up the program by equipping you with a unique action plan to ensure that your vision for your career becomes your professional reality.

At the end of the day, nothing happens for us unless we take meaningful and intentional action. Now that you know what you want and have your professional pitch in hand, we will help you determine what actions will actually help you get closer to your goals and what distractions you can remove along the way.

At the end of this lesson, you will have a physical calendar of tasks and milestones that will direct your daily actions and take out all the guesswork as you pursue your ideal career.
Enroll today and receive 80% off the original price!
$2,999 $499
(OR two payments of $199)
The "Discover" Program comes with everything you need to define your unique "thrive-worthy" career.
Weekly Training Modules (see above!)
You'll get access to our proven curriculum conveniently located on our web-based dashboard, where you can track your progress. You'll also be able to expand your learning using videos, audios, FAQ's, and more!

We've also included the following BONUSES:
Bonus #1: Access to our community of "Thrivists"
Included in every version of the "Discover" program is access to our entire community of past and present students. You can search this database to network, find like-minded people, and create new relationships with other people seeking clarity, just like you!

You'll never have to feel like you're going through this experience alone. Along with your peers, you'll also get direct access to our Community Manager (Merlinda) and both of our Thrive Guides (Priscilla and Michal) so you can "slide into their DM's" any time you have a question or need some help.

This community is 100% private and access is restricted to "Discover" program students, only. This is not another Facebook Group or Slack Channel you have to join. This social platform is directly attached to our online course platform, so you never have to worry about ads or any other distractions during your learning experience.

Just enjoy the community, and leave the rest to us!

Bonus #2: THREE career-based personality assessments
Included in every version of the "Discover" program is access not one... not two... but THREE incredible psychological assessments to help you better understand your personality and behaviors in relation to your career. These assessments are:
The Predictive Index (behavioral drives and motivating needs):
PI is your superpower! It lets you see beneath the surface so you can predict how you will behave in given situations. Take this assessment to learn:
the four key factors that impact workforce behaviors
how to set yourself up for success at your next job
what to avoid in your ideal work environment
CliftonStrengths (previously StrengthsFinder) and/or HIGH5 Strengths
Completing the online talent assessment (formerly the Clifton StrengthsFinder) is your way to:
discover what you naturally do best
learn how to develop your greatest talents into strengths
use your personalized results and reports to maximize your potential
16 Personalities (Myers-Briggs meets The Big Five)
The 16 Personalities assessment is a a "freakishly accurate" description of who you are and why you do things the way you do. Take this test to learn:
your five core personality traits
the best roles for your unique personality
your professional strengths (and weaknesses)
Bonus #3: LIFETIME ACCESS
This bonus is pretty self-explanatory... but we'll elaborate.
Included in every version of the "Discover" program is
LIFETIME ACCESS to the digital components of the course
.
This includes:
Welcome Videos
Teaser Videos
Lesson Videos
Digital Exercise Sheets
Digital Workbook
Digital FAQ's
And more...

And best of all-- whenever we make UPGRADES and ADDITIONS to our content and curriculum, you benefit!
You'll immediately have access to all the newest lessons and expertise we develop, for life.
Seriously... what else could you want??
Enroll today and receive 80% off the original price!
$2,999 $499
(OR two payments of $199)
Just a few of our incredible success stories...
"Thank you, as usual. You and this program have been something so far that has been positively changing my life forever for the better."
"I've never been this happy. Without you, I don't know if I would have ever come to this place where I am so incredibly happy!"
Before this program, I was approaching my job search in a counterproductive way. I would spend countless hours trolling job boards and racking my brain in hopes that the "dream job" would magically hit me over the head.

In this program, I was encouraged to take some big steps back. We really tapped in to who I am and what experiences I've acquired along the way to create an ideal professional environment in which I could thrive.
As the owner of a start up consulting firm, I was in a stage where I needed a strong sounding board. Someone to turn to for guidance and support.
This process guided me to a life-altering revelation that has impacted me in ways that are hard to describe. As someone who struggled to feel satisfied in anything I did, this resets my mindset to something I can grasp and be happy in enjoying.
Meet Kabrella C. from Cincinnati, OH
"You CAN have it all!"
-Kabrella
Despite not knowing where she would find the funds, Kabrella had a desire for answers and the optimism that she could and WOULD make this work. At only 25, she took the proactive, intentional, and positive action of saying "YES" to investing in herself and her professional future. Throughout the program, she discovered clarity and confidence she had never experienced before.
This career clarity approach doesn't really allow for any kind of hindering filter.
Feeling super comfortable being totally authentic regarding impatience, my need to target the destination and be there (forget goal setting) was helpful in that we could move through those things in an honest way, and tailor the approach to feel aligned.

This is more than a job seeking initiative! The process
will encourage you to be real with yourself, ultimately empowering you to discern more confidently what you want, and what irrelevant stories your telling yourself that stand in your way.
For 5 years, I had felt unfulfilled in my job. I was frustrated that I didn't feel that I was any good at what I did, and I didn't know what to do about it. I didn't really know what I WAS good at, in order to begin to make a change.

This process helped me discover an environment that would be ideal for me. So many characteristics of mine that I saw as negative were now viewed as strengths. What I thought were personality traits that I had to overcome or suppress in order to be successful were now exactly what would give me that success.
My confidence prior to this program was at an all time low. I was able to renew the confidence I had prior to my job loss in mid 2020 and actually build on it.

I have identified what makes me happy and alive in a career setting. This program, if you are willing to put in the time and effort, will guide you to a better understanding of yourself and a path toward fulfilling work.
Before this program, I wanted to have a plan and a clear path forward. I wanted to stop going in circles. As a type A person, the "what ifs" were driving me crazy.

This structured process helped narrow my focus in my job search. Now, I'm happy and certain about that choice. I'm confident in the direction I'm going and not lost anymore.
Meet Priscilla and Thomas from Dallas, TX
"Loving my work has helped our marriage."
-Priscilla
When you hate your job, it's highly unlikely you realize the burden that fact places on other people-- especially the people you care about the most. Instead of ending your day energized, you come home depleted. L
isten as this amazing couple explains how they made the decision to change careers as a family and how having work they love has changed their lives for the better.
A guarantee you can count on...
We like to call this our 2-week "Oops" Clause.

Join any one of our "Discover" programs and you'll have two full weeks (14-days) to decide if the program is right for you.

To leverage the guarantee, all we ask is that you show us the work you've completed.

If you've watched the videos and done the exercises, and the program just isn't working for you, then we didn't earn your money.

You'll receive a 100% refund of any payments you've made.
But... "Discover" isn't for everyone.
Here at Thrivist, we've been coaching high-potential professionals (from ages 14 to 67, so far!) for the last seven years. With that experience, we've learned a lot about what it takes to get a successful result from this program.
While we would LOVE to see everyone thriving professionally, the honest truth is that
it takes a certain mindset to commit to this process
. We are insanely proud of our track record of creating success stories and 100% committed to setting YOU up for the best-possible experience.
Because of that, we strongly encourage you to consider whether or not this program is right for you.


The "Discover" program is NOT for you if:


You're not prepared to get introspective-- Discovering your ideal career requires you to dig deep and explore the most authentic version of YOU. If you're not ready to be honest with yourself, then no amount of videos or exercises is going to help you.
You want everything done FOR you-- Our program exercises are world-class and have been revamped several times over the years based on client feedback. However, this is not a "done for you" program. These exercises will require you to do some serious work. If you follow along and diligently complete each lesson you WILL see results, but those answers will not be given to you-- you will have to discover them for yourself.

Your only goal is more money-- Don't get us wrong here. There is NOTHING WRONG with wanting to be paid what you're worth. However, we believe that the fastest path to financial success is the one that begins with extreme clarity into your best and highest professional value. If you're willing to skip all that and simply follow the paycheck to your next position, then this is probably not the ideal program for you.


The "Discover" program is RIGHT for you if:


You are committed to finding your best-fit career!
You want a structured and proven approach to clarity that you can leverage for life!
You are ready and willing to invest in yourself (which we believe is the best possible investment you can make)!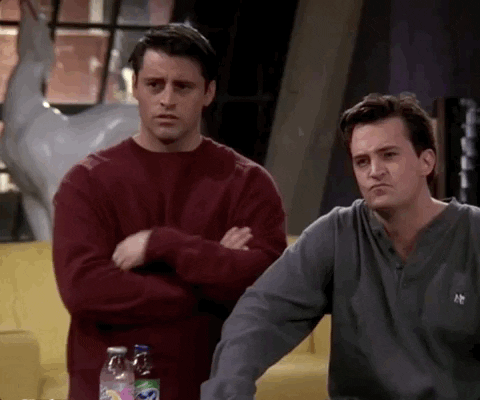 Still have questions? Here are some FAQ's.
What happens when I enroll?
When you enroll in the "Discover" Basic program, you'll immediately gain access to all of the digital materials on our dedicated course platform on this very website. Right away, you can begin by watching the 10-minute "Welcome" video and get yourself familiar with the platform. By enrolling, you're also creating your unique user account, so there is no delay between your purchase and your ability to begin the program.
How long does the program usually take to complete?
We've designed the program so that you can easily complete each module in roughly 2-3 hours of time.

However, we recommend spacing out the modules on a week-to-week basis to allow enough time for the previous lesson to "sink in" before moving on to the next (so, roughly 10 weeks!).

Don't forget-- you'll have LIFETIME ACCESS to the digital materials, so you don't need to be in a rush.
Are there multiple versions of this program, or just one?
We actually have 3 versions on the "Discover" program: Basic, Deluxe, and V.I.P.
The offer on this page is for the Basic program. If you join the Basic program, you'll be able to move at your own pace, so there is not time limit to completing the program. We recommend a 10-week pace if you'd like to complete the program using a particular timeline/schedule.
If you join the Deluxe program, you'll also be able to move at your own pace. However, you'll have the added benefit of four (4) 1-on-1 coaching sessions to support your learning process. These sessions are a la carte, "use them or lose them" benefits-- you will have three (3) months from your enrollment date to schedule and complete these sessions (which we hope will encourage you to complete the program sooner rather than later!). Once again, you are not required to stick to this timeline, but we recommend a 10-week pace.
If you join the V.I.P. program, you'll be enrolling in a slightly different experience. Together with your assigned Thrive Guide (aka coach) you'll agree on a schedule and create a custom calendar to complete this program in a specified period of time. Instead of four (4) 1-on-1 sessions, you'll have eight (8), and instead of three (3) months to use them, you'll have six (6). This version of the program includes the most time with a Thrive Guide and the most accountability we have to offer. By committing to the V.I.P. program, you're definitely doing to complete this program in ten (10) weeks or less!
What if I want to join a different version of the program, later?
The beauty of the "Discover" program is that each option works much like a "tier"-- you can scale up or scale down as needed.

Any time you make an investment in a version of the "Discover" program, we will consider that a "downpayment" on any future "upgrades" you may want to make. For example, if you want to dip your toe in the water by joining the Basic program, but find that you really want a coach to help you, then you would simply pay the difference between the Basic package and the Deluxe package (rather than paying the entire Deluxe package price).

Technically speaking, you could also enroll in the Deluxe version and later decide you'd like to "scale down" to the Basic version. However, we've never had anyone regret their time working with our certified coaches, so we'd recommend sticking with your original commitment in this case!
Do you offer one-off coaching sessions in addition to these "packages"?
The answer to this is "yes and no".

We recommend coaching be completed in sets of sessions rather than as a one-off event. There is so much more to be gained by working with a coach over the span of 4 or 8 dedicated sessions, while a one-off event may provide a "band-aid" to a problem that really requires "stitches".

However, we do occasionally make exceptions to this recommendation depending on the circumstances. If you enroll in any of the "Discover" program versions and would like to discuss the addition of coaching in other quantities, you can contact your Community Manager, Merlinda, to discuss your unique situation.
Where do I get help if I need it?
First and foremost, no matter which program you choose, you are never alone! Every version of "Discover" includes access to our Social Community page which is directly connected to our course platform (no need to navigate back an forth between Facebook or Slack). Remember, your program peers are going through the exact same transformation that you are, so please feel free to reach out to them for encouragement and support.

Additionally, we have an incredible Community Manager named Merlinda. When you enroll, Merlinda will reach out to you on our program platform to welcome you to the community. If you ever have any issues-- getting logged in, finding specific information, confusion about an exercise, or you just want support-- you can reach out to Merlinda for help.

If you want additional coaching support from a certified Thrive Guide, you can always "upgrade" to a different version of the program that includes coaching.
I've tried so many ways to find clarity. What makes this program different?
Kudos to you for using every avenue at your disposal to try and figure this out! Trust us, you are not alone. In fact, most of our students have tried some (if not all) of the following:
Taking assessments
Scrolling job boards
Updating their resume
Optimizing LinkedIn
Reading self-help books
Praying for clarity
Investing in coaches (that didn't pan out)
So, please know that you are in the majority! This happens to so many people.
The main reason the "Discover" program is different than these scattershot activities that we use a trademarked, proven, and most importantly
structured
process to lead you to clarity. No more second-guessing your actions. No more wondering if an hour spent thinking about your future career is going to be fruitful. Instead, by joining this step-by-step program, you can have absolute confidence that each of your actions is going to lead to real results. But don't just take our word for it... check out some of the incredible success stories located on this page.
It seems like you work mostly with "young" professionals. Am I too old for this?
To date, our youngest client was 14 and our most senior client was 67-- so, no.
While our Founder, Tracy Timm, did originally target professionals in their late 20's and early 30's, she quickly realized that "lacking clarity" is not exclusive to one generation. Since then, she has expanded the "Discover" curriculum to make it relevant for any one (of any age) who is seeking more purpose and wanting to unlock their potential.
If you're still wondering if this program is right for you, please book a
free, 50-minute clarity call
with our team to discuss your particular needs and goals.
My career experience is very "niche". Will this work for me?
One of the best parts of the "Discover" program is that it is "industry agnostic." That means that this structured and proven curriculum was not created with any particular outcome in mind. Rather, our students have come from incredibly diverse backgrounds and still been able to achieve amazingly consistent results.

Some of the industries we've worked with include STEM, arts/design, human services, law, education, healthcare, finance, hospitality, agriculture, public safety, goverment agencies, consulting, recruiting, marketing, and more.
I'm not currently working. Is this program for me, too?
Absolutely! You do not need to have a job you hate to know you're made for more.

If you're not currently working, but you're ready and willing to invest the time, energy, and resources required to do this work, then this program is still a great fit for you. We've worked with many professionals who were between jobs, and it's actually their lack of distraction and their intense desire to get back into the workforce that fuels their progress and success throughout the program.
I'm thinking about starting a business of my own. Will this program help with that?
Congrats! If entrepreneurship is the right road for you, then we will help you get there.

Just to be clear, this is NOT a business building program. "Discover" will help you find extreme clarity as to whether starting and running a business is the best fit for you, but it will NOT help you get said business off the ground.

Now that we have that out of the way, what CAN this program help you do if you're thinking about going out on your own and trying to decide to leave a full time career? We've worked with many students in your position over the years. The #1 thing we can help you do it DECIDE what you want to do, so you can stop wondering and start DOING. We've had students who had previously spent YEARS pondering a business, but in the span of just a few weeks in "Discover," they were finally able to choose what was right based on a better understanding of themselves.

If you're considering starting a business of your own, but knowing whether or not entrepreneurship is right for you is keeping you stuck, then this program will help.
Have any questions we didn't answer?
Leave us a message and we'll answer as soon as possible!
Address
1722 Routh Street Suite 900, Dallas, TX 75021
E-mail
hello@onewhothrives.com
Hours of operation
Monday - Friday 10.00 - 17.00 CST
If you've made it this far, it's highly likely that finding career clarity is really important to you.
We know this decision is not easy. However, we'd like to remind you of a few important facts:
If you could have done this alone, you would have clarity already-- so many of our students tell us they were struggling for months or years before joining our program, only to wish they had joined sooner. Why put off your happiness any longer?


If you aren't willing to invest in yourself, no one else will-- if you really want a job you love that pays what you're worth, you have to be able to KNOW and ARTICULATE your value in a professional setting. Without that, you're just hoping for a change rather than actually making one.


If you didn't resonate with us, you wouldn't be here-- listen to your gut and look around at where you are! If you're looking for a "sign" that it's the right time to make this decision, let this very sentence be that "sign."


We're so honored that you've found us and you're considering the "Discover" program as your career clarity solution. If you're interested in any of your programs, please enroll below.
And if you have any questions, you know where to find us.
Enroll today and receive 80% off the original price!
$2,999 $499
(OR two payments of $199)
Guaranteed Security using one of the most advanced encrypted systems on the market.
The information in this page is being processed and encrypted securely using industry-leading encryption and fraud prevention tools.
Created with