Reclaim Your Confidence Mini-Program
7 Lessons to Help You Build an "Unstoppable" Mindset:
Enjoy a SNEAK PEAK of the Welcome Video Below!
As Seen In: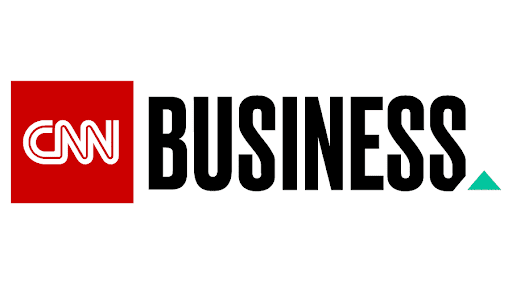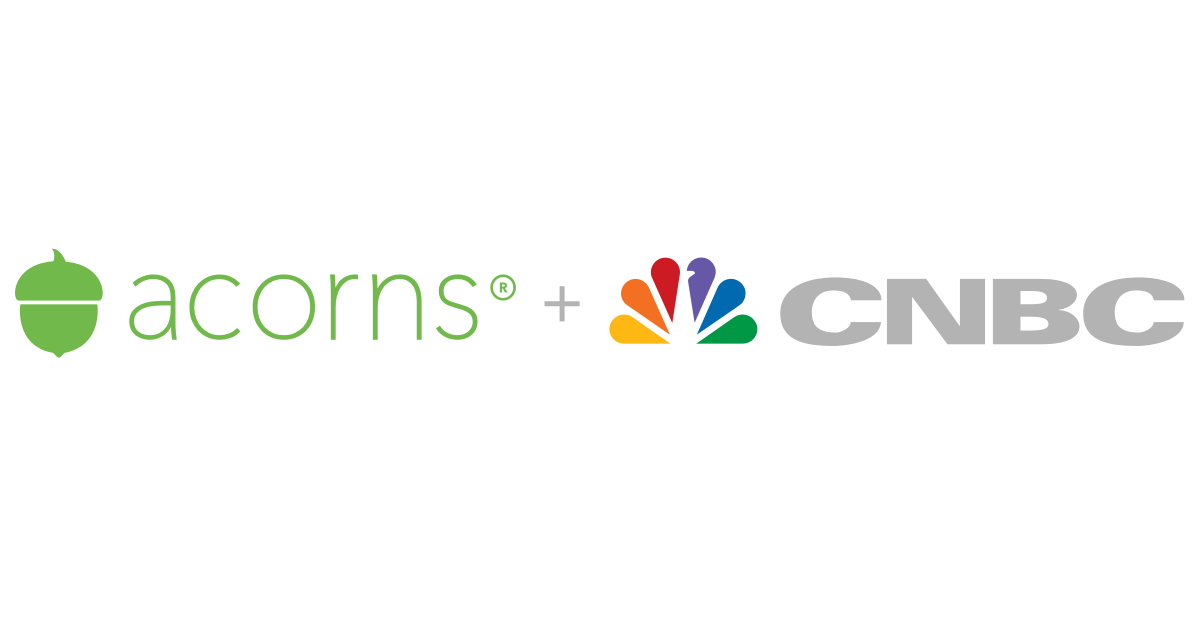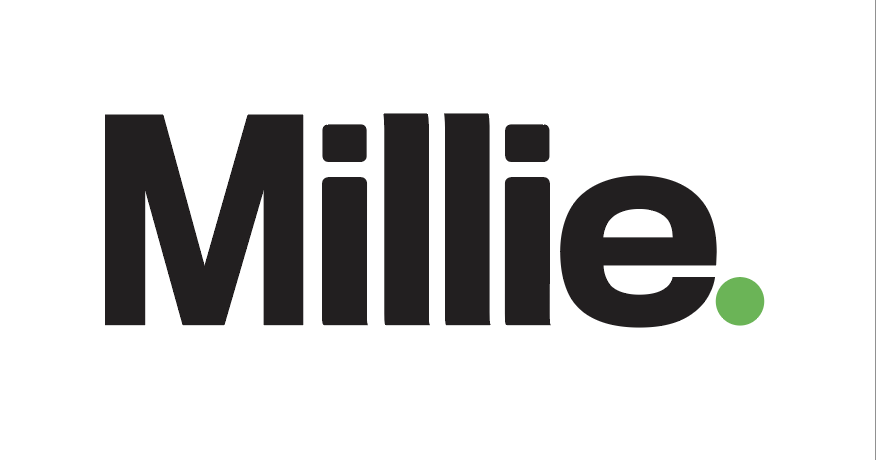 Join "Reclaim Your Confidence"
to Build the "Unstoppable" Mindset
You Deserve.
Get started today for just $47 (limited time only!)
Reclaim Your Confidence: Your Mini-Program
Are you struggling to trust yourself?
Do you questions your decisions, even after you make them?
Do you have a little voice inside doubting everything you do?
Are you secretly worried you'll never feel authentically confident in yourself?

Then you're in the right place.
What would it feel like to...
Know what contributes to the loss of confidence and how to get it back?

Learn how to rebalance your system and experience less chaos?

Manage and master your greatest fears?

Combat your inner critic with your authentic inner voice?

Cultivate confidence with proven evidence of your strength?

Filter external voices to take control of your decisions?

Trust yourself, again?
It's ALL possible with our mini-program:
Let us show you how!
Here's why I do this work...
Hi, I'm Tracy! Founder and CEO of Thrivist.
My team at Thrivist created "Reclaim Your Confidence" in response to conversations with thousands of high-potential professionals struggling with unfulfilling careers.

Despite having incredible track records, these go-getters were questioning everything about themselves and their decisions-- including whether or not they were worthy of work they loved.

Not only have we studied this problem for 7 years, but I've lived it personally. Today, I'm happy to say we have the solution to your lack of confidence.

Here's how building and using this service has positive impacted by own life:


Graduated from Yale with a BA in psychology
Escaped a miserable working experience on Wall Street
Traveled once around the world (50+ countries)
Started my first business (7 years and counting!)
Worked with 100's of companies advising on career development
Worked with 1000's of individuals counseling towards ideal careers
Launched Thrivist to impact even more people
Reclaim Your Confidence is
your SOLUTION to overcoming chaos.
1. Core Lessons
In "Reclaim Your Confidence," you'll explore seven essential lessons to combate the chaos in your life and experience more confidence.
2. Individual Meditations
In "Reclaim Your Confidence," you'll follow up each lesson with a unique, guided meditation to create more awareness and implement each idea.
3. Journal Exercises
In "Reclaim Your Confidence," you'll wrap up each core lesson with a dedicated journal exercise to gather your insights and practice the tools you've learned.
Includes 7 Core Modules + BONUSES:
Lesson 1: From Chaos to Confidence
The What: Introduction to knowing what contributes to the loss of confidence and the chaos they're experiencing
The Why: Knowing how our system works helps empower us to reclaim our confidence. Our bodies and minds are trying to protect us, sometimes it is useful and sometimes more harmful. Our body relies on natural coping mechanisms that don't always serve our growth.
The Takeaway: Learn the different tools and resources available to rebalance our nervous systems to reduce chaos and become confident.
Lesson 2: Your Frenemy Fear
The What: Teaching the significance of fear and the different attachment styles. How fear develops, how it holds us back, and how to shed fear as a security blanket.
The Why: To cultivate increased self-awareness and self-compassion so we can overcome fears that stop us from growing.
The Takeaway: Learn how to acknowledge and manage fear in order to take action and restore confidence.
Lesson 3: Silencing Toxic Self-Talk
The What: Introduce the concept of the inner critic and how it contributes to our lack of confidence.
The Why: Inner critic creates chaos & an individual's inner voice calms the chaos. Individuals need to be able to practice self-compassion in order to let their authentic inner voice come out and guide them.
The Takeaway: How to take ownership of what we tell ourselves and be able to discern between the inner critic and authentic inner voice.
Lesson 4: The Secret Weapon of the Confident
The What: Help individuals understand that our minds are always looking for context. We can try to gather as much evidence and information as possible, but we won't always have all the answers...and that's ok.
The Why: It is okay to acknowledge that we don't know what we don't know. Help cultivate confidence by building evidence that our inner voice is correct by discovering other ways of being.
The Takeaway: Embrace and build trust and alignment with your inner voice in order to take ownership of the small steps you can take to unleash your inner badass!
Lesson 5: Reaching for Resilience
The What: Help individuals understand how much weight we associate with the opinions and pressures from external sources and how that can impact our confidence and decisions.
The Why: When we devalue our opinions and let external pressures and input dictate what we do, we release ownership and negatively impact our confidence to trust ourselves.
The Takeaway: How to create a filter to manage external pressure and influences to keep ownership of our decisions.
Lesson 6: Setting Healthy Boundaries

The What: Understanding that your inner voice is the voice that matters most and how to use your voice to stand your ground.
The Why: Now that we are removing the barriers of external pressure and our own negative self-talk, by learning how to articulate and advocate for ourselves we will continue to build confidence.
The Takeaway: Tools and tips to set strong and healthy boundaries
Lesson 7: Owning Your Experience
The What: Reclaiming your confidence is one of the first steps to living a life you desire and thrive in. The next step is to own your experience and use your newly reclaimed confidence to seek out relationships, career opportunities, and experiences that align with your inner voice.
The Why: Now you understand what contributed to your loss of confidence and how trusting your inner voice will guide you to take action and continue to build trust and confidence in yourself
The Takeaway: Taking ownership of your confidence and life will put you in a position to thrive. Ownership takes daily action and intention.
[BONUS] Module: "Discover Career Clarity" Lesson 1

SNEAK PEAK OF "MINDING YOUR LIFE" Lesson
Enjoy this FREE sneak peak into our signature course on how to discover your ideal and purpose-driven career path. If you love this lesson, please reach out to your Thrive Guide (hello@onewhothrives.com) to learn more about joining the program!
HERE'S HOW YOUR LIFE WILL LOOK RADICALLY DIFFERENT AFTER YOU JOIN
"RECLAIM YOUR CONFIDENCE":
You will trust yourself to make the right decisions-- Imagine for a moment that you don't doubt yourself at all... how does it feel? A mental weight will be lifted from you once you complete this program.
You will overcome your limiting fears-- Lacking confidence can allow our fears to dictate our lives. This program will give you so much proof of your ability to combat your fears that your limiting beliefs will be left in the dust.
You will be proud of yourself-- How long as it been since you celebrated your aptitudes and abilities? Have you ever? After this program, you'll have so much confidence that you'll finally feel excited to share it with your friends and family.
You will feel more authentic and aligned everyday-- When in touch with your authentic inner voice (and silencing your inner critic), you can't help but show up differently in the world. This program will help you show up as the unique badass you are.
You will have tools to keep your confidence for life-- Reclaiming your confidence is Step 1. Keeping it for life is Step 2. This program will transform you into a confident version of yourself with the tools to thrive for the long-haul.
ARE YOU READY TO EXPERIENCE THIS TRANSFORMATION?
Get started today for just $47.
Still have questions? Here are some of the Q's our students ask, along with our responses!

If you have more questions, don't hesitate to email our team at hello@onewhothrives.com
What happens when I enroll?
When you enroll in "Reclaim Your Confidence", you'll immediately gain access to all of the digital materials on our dedicated course platform on this very website. Right away, you can begin by watching the short"Welcome" video and get yourself familiar with the platform. By enrolling, you're also creating your unique user account, so there is no delay between your purchase and your ability to begin the program.
How long does the program usually take to complete?
There's no perfect time frame in which to complete the "Reclaim Your Confidence" mini-program. The only WRONG time from is to NEVER complete the program, at all. ;)

Each lesson (there are 7 total!) consists of a lesson video (~12 minutes), a guided meditation (~10 minutes), and a journal exercise (~5-10 minutes). The speed at which you consume each lesson is completely up to you based on how the information lands with you! If the ideas are brand new, you may consider spending more time contemplating that particular lesson. If the ideas are great reminders of something you've heard before, you may progress through that section faster.

If this is your first time taking an online course, we recommend you complete one lesson per week. Watch the lesson video, listen to the guided meditation, and complete the journal exercise-- then let the lesson sink in over the next couple days. However, if you're feeling a lot of energy and moment, and you'd like to go through the lessons faster, then great! Remember, there's no wrong way to do this program, except NOT to do it.

Don't forget-- regardless of how fast you complete the program, you'll have LIFETIME ACCESS to the digital materials.
Where do I get help if I need it?
You are never alone! By enrolling in "Reclaim Your Confidence," you immediately gain access to our Social Community page which is directly connected to our course platform (no need to navigate back and forth between Facebook or Slack). Remember, your program peers are going through the exact same transformation that you are, so please feel free to reach out to them for encouragement and support.

Additionally, we have an incredible Community Manager and Thrive Guide (aka, coach) named Nic (short for Nicole). After you enroll, if you ever have any issues-- getting logged in, finding specific information, confusion about an exercise, or you just want support-- you can reach out to Nic for help.

If you want additional coaching support from a certified Thrive Guide, you can always "upgrade" to other programs that includes coaching.
Do you offer one-off coaching sessions with this program?
The answer to this is "yes and no".

Your purchase of this program does not include any live coaching.

However, we do offer coaching sessions both individually and in packages to our career coaching clients. If you enroll in "Reclaim Your Confidence" and would like to discuss the addition of coaching in other quantities, you can contact your Community Manager, Nic, to discuss your unique situation.
It seems like you work mostly with "young" professionals. Am I too old for this?
To date, our youngest client was 14 and our most senior client was 67-- so, no.

While our Founder, Tracy Timm, did originally target professionals in their late 20's and early 30's, she quickly realized that "lacking confidence" is not exclusive to one generation. Since then, she has expanded the curriculum to make it relevant for any one (of any age) who is seeking more confidence and wanting to unlock their potential.
The PEACE of feeling more CONFIDENCE is only WEEKS away. Don't wait another second to make it your reality!
Get started today for just $47!
Join "Reclaim Your Confidence" Now:
Guaranteed Security using one of the most advanced encrypted systems on the market.
The information in this page is being processed and encrypted securely using industry-leading encryption and fraud prevention tools.
+40% Discount Offer!
Are you struggling with confidence?

Want a program to help you feel more confident in yourself and your decisions?

Use code "POPUP" to save +40% on our mini-program "Reclaim Your Confidence"
Nah, discounts aren't my thing...
Created with